FROM PRODUCER RICHARD LINKLATER
KIND OF BLUE
TEXAS
A DOCUMENTARY BY KEVIN FORD ABOUT THE TURNING POLITICAL TIDES IN TEXAS
'KIND OF BLUE' EXPLORES the political tide changes in TEXAS aND HOW THEY MIGHT AFFECT THE 2020 ELECTION.
For decades Texas has been a reliable Conservative stronghold, the ultimate red state. But with massive changes in the state's demographics and 38 electoral votes at stake — the second largest number in the U.S. — even the slightest shift in the political climate could turn Texas into a blue state and change the future of the United States forever.
KIND OF BLUE weaves the stories of a diverse group of Texans — ranchers, politicians, law enforcement officers, activists, healthcare workers, lawyers, journalists, business leaders, teachers, artists, and many more — juxtaposing their personal stories with cinematic vignettes of their communities. These are people who defy the stereotypes of what it means to be Texan, who oppose policies of the Trump Administration. These are people defending human rights, defying land seizures for a wall, protecting the environment, and campaigning for social justice.
KIND OF BLUE stands apart from recent political documentaries like RUNNING WITH BETO and KNOCK DOWN THE HOUSE. It isn't a time capsule of a historical moment or an account of an electoral race. It looks at important changes that are happening at this very minute, that have consequences extending far beyond Texas, and that could transform the political landscape of the United States. KIND OF BLUE has an urgency that will inspire people to get engaged with the 2020 presidential campaign and get out and vote.
The film focuses not just on the work of activists and politicians, but also on ordinary people who are now demanding that their voices be heard. Instead of relying on talking-heads and conventional political analysis, KIND OF BLUE introduces a series of memorable characters in action, as they fight to create a new Texas — one that's strongly opposed to every form of racism and intolerance. The larger social issues are addressed in an indie, highly theatrical spirit, a mix of Richard Linklater's SLACKER and Barbara Kopple's HARLAN COUNTY, USA.
KIND OF BLUE isn't a lecture, it has a powerful immediacy that takes you right into a fascinating but terrifying place and time: right now in the USA.
A partial list of people featured in KIND OF BLUE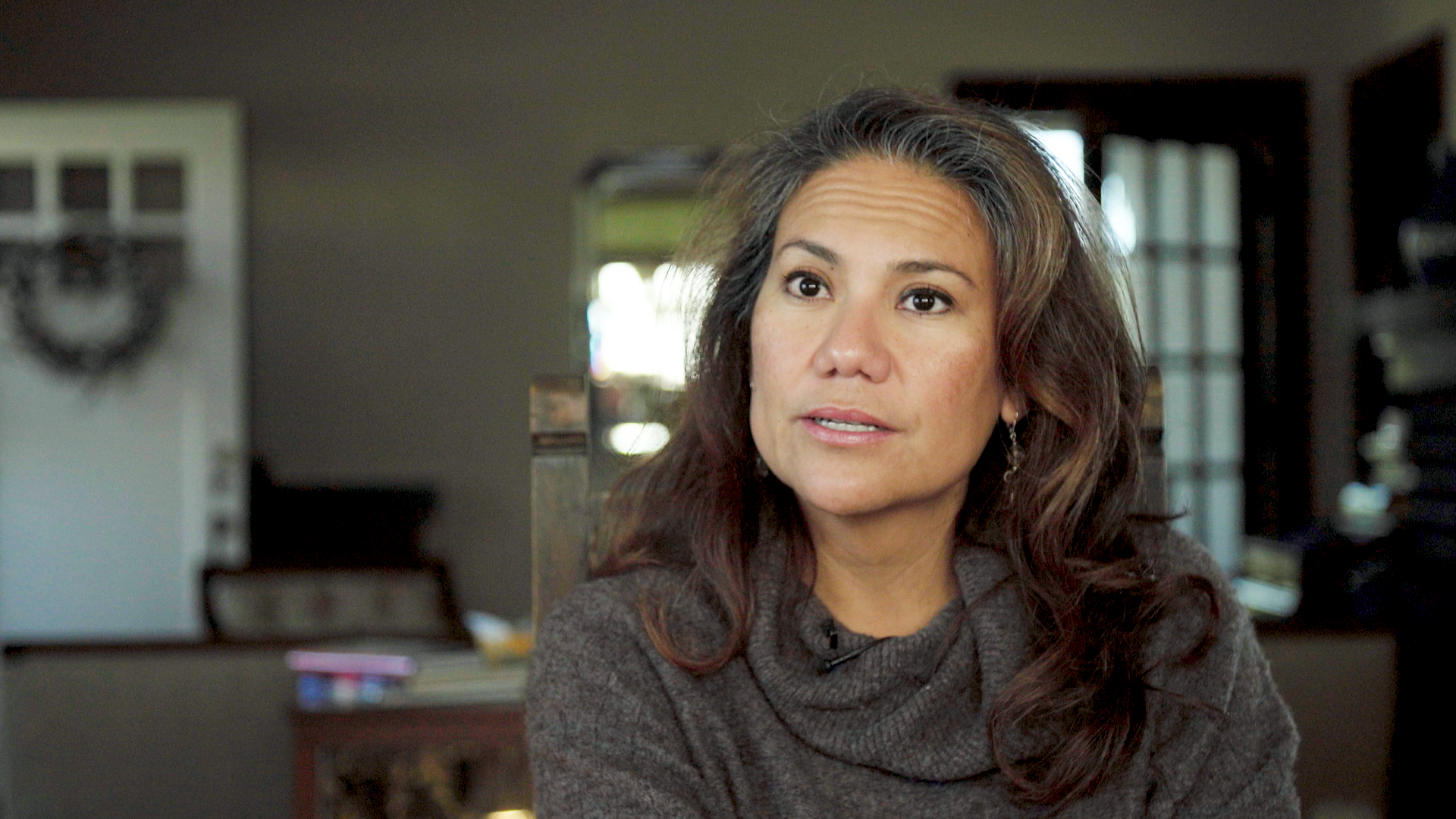 Veronica Escobar made history when she became one of the first two Latina women ever elected to represent Texas in the U.S. Congress in 2018, taking over the seat vacated by Beto O'Rourke. We were able to spend time with Veronica during the election and also immediately after her victory, as she prepared to head off to Washington D.C. We have followed her each step of the way as she has become a leader representing the people of El Paso.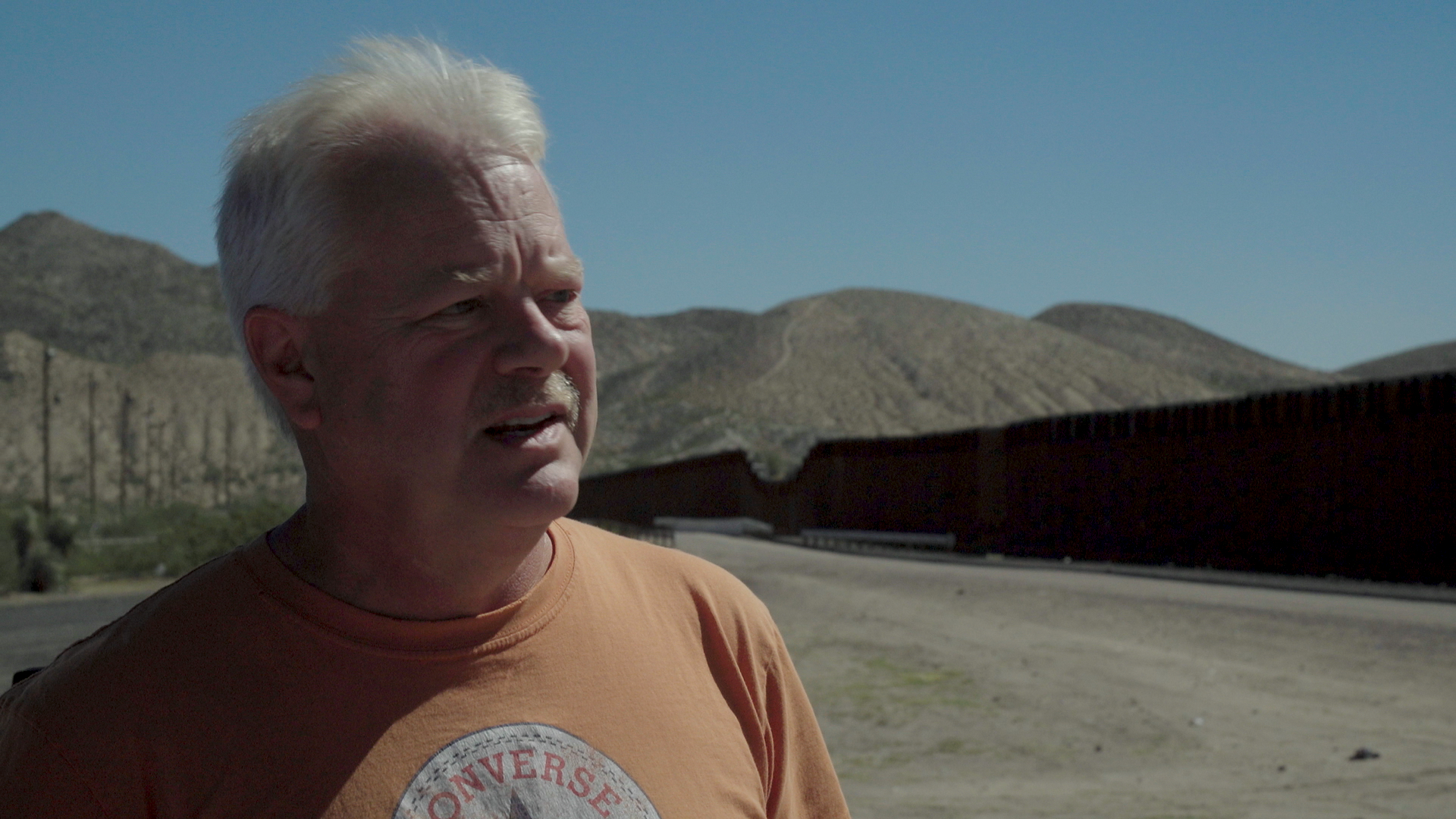 Mike Epps is a retired Border Patrol and DEA agent who has worked along the US-Mexico border for more than 20 years. Since retiring from the DEA, Mike took us on a tour of the border between El Paso and Juarez, describing many of the complexities of the immigration crisis. Although he originally voted for Trump in 2016 as a "protest vote" Mike now regrets it, upset by the amount of division in the U.S.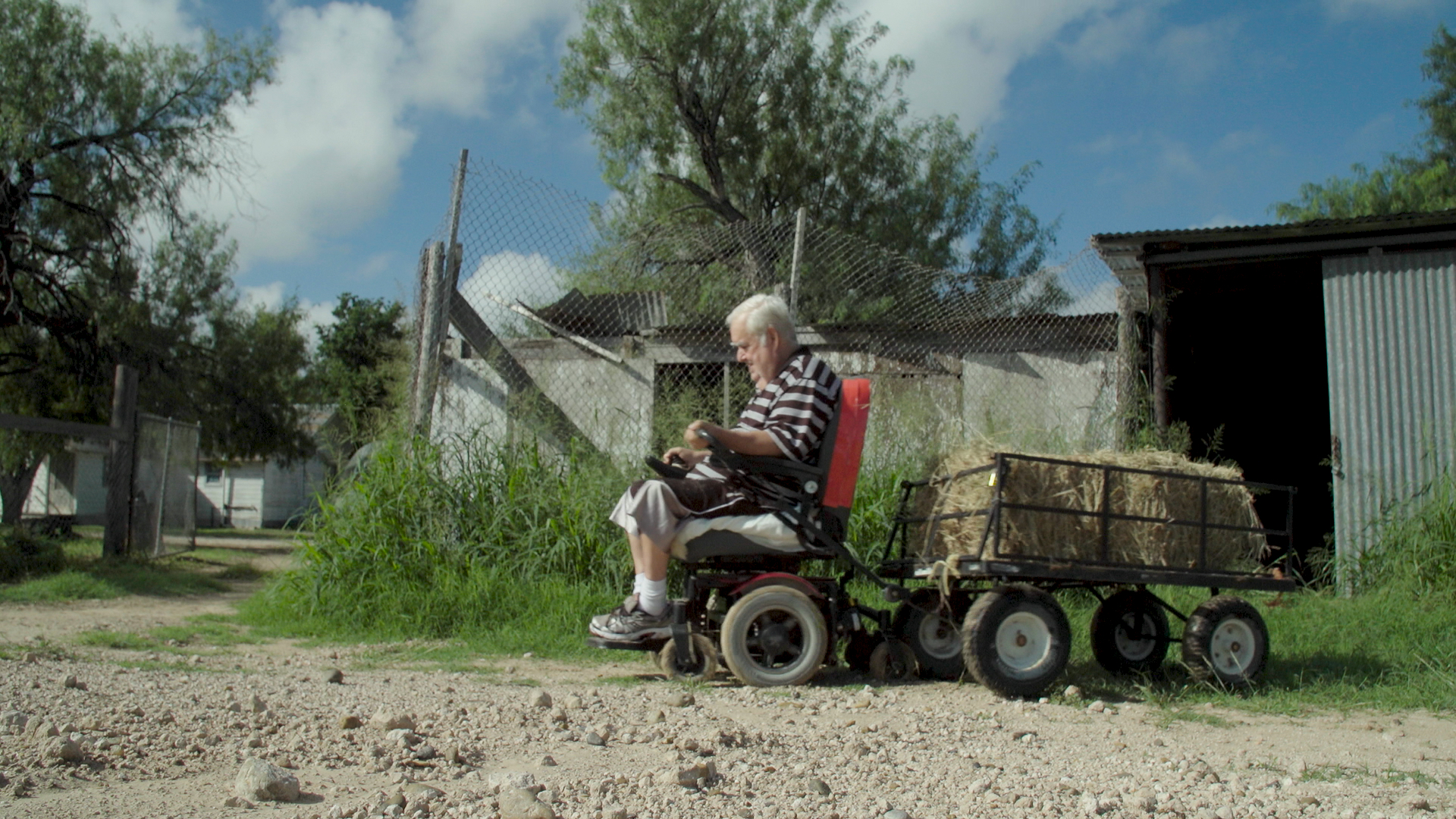 Fred Cavazos is an 83-year-old disabled rancher in McAllen whose livelihood is now threatened by President Trump's plans for a wall along the border. The wall would run directly through his family's ranch. Although Fred and his family vehemently oppose the wall, the federal government is attempting to seize their land through eminent domain. Fred's younger cousin, Rey Anzaldua, is a military veteran and former customs agent who is helping with the fight to preserve their family's land.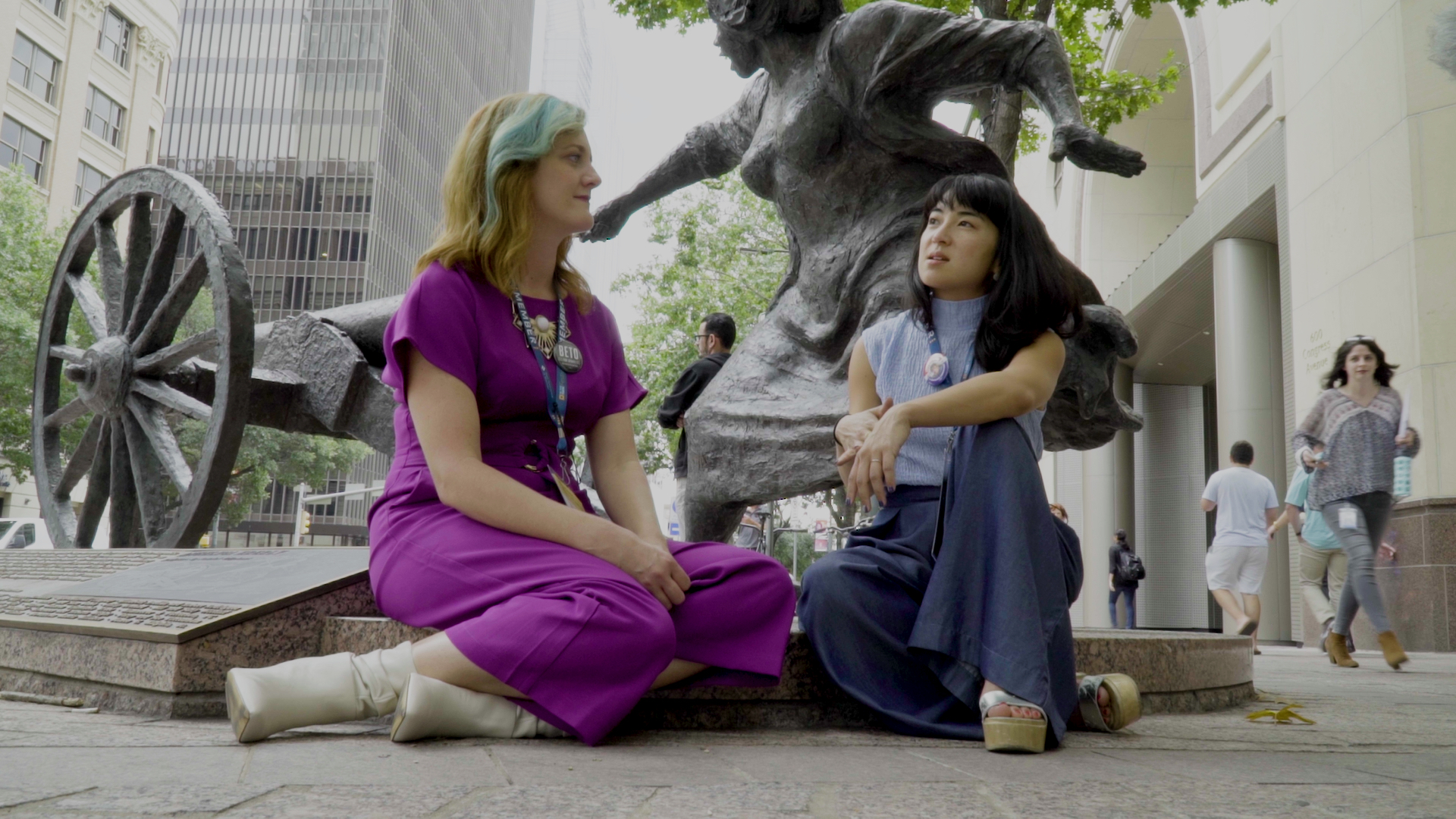 Becky Buillard and Ashley Cheng formed their own start-up company, Rouser, to help organizations and political candidates that are seeking social justice. These young women have gotten deeply involved with their community — volunteering, fundraising, and registering people to vote. After the 2018 election they created The Rabble, a political podcast, with their other partner Kristen Gunn.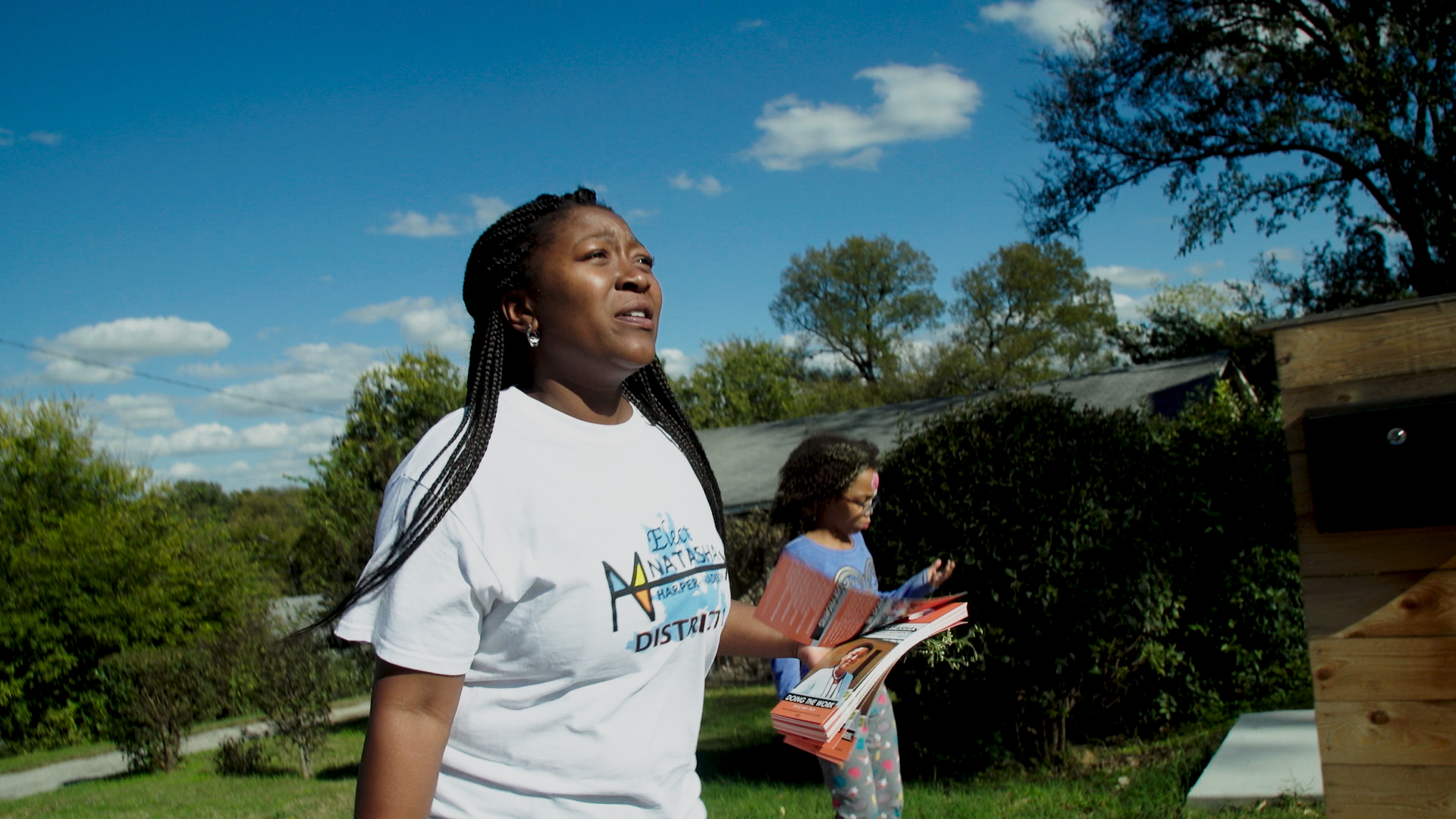 Natasha Harper Madison, is an inspiring, young African-American woman running for Austin city council. We tag along as she campaigns, and she also gives us a tour through some of Austin's history of racial segregation. Natasha is now helping to shape a new future for people long marginalized in her hometown.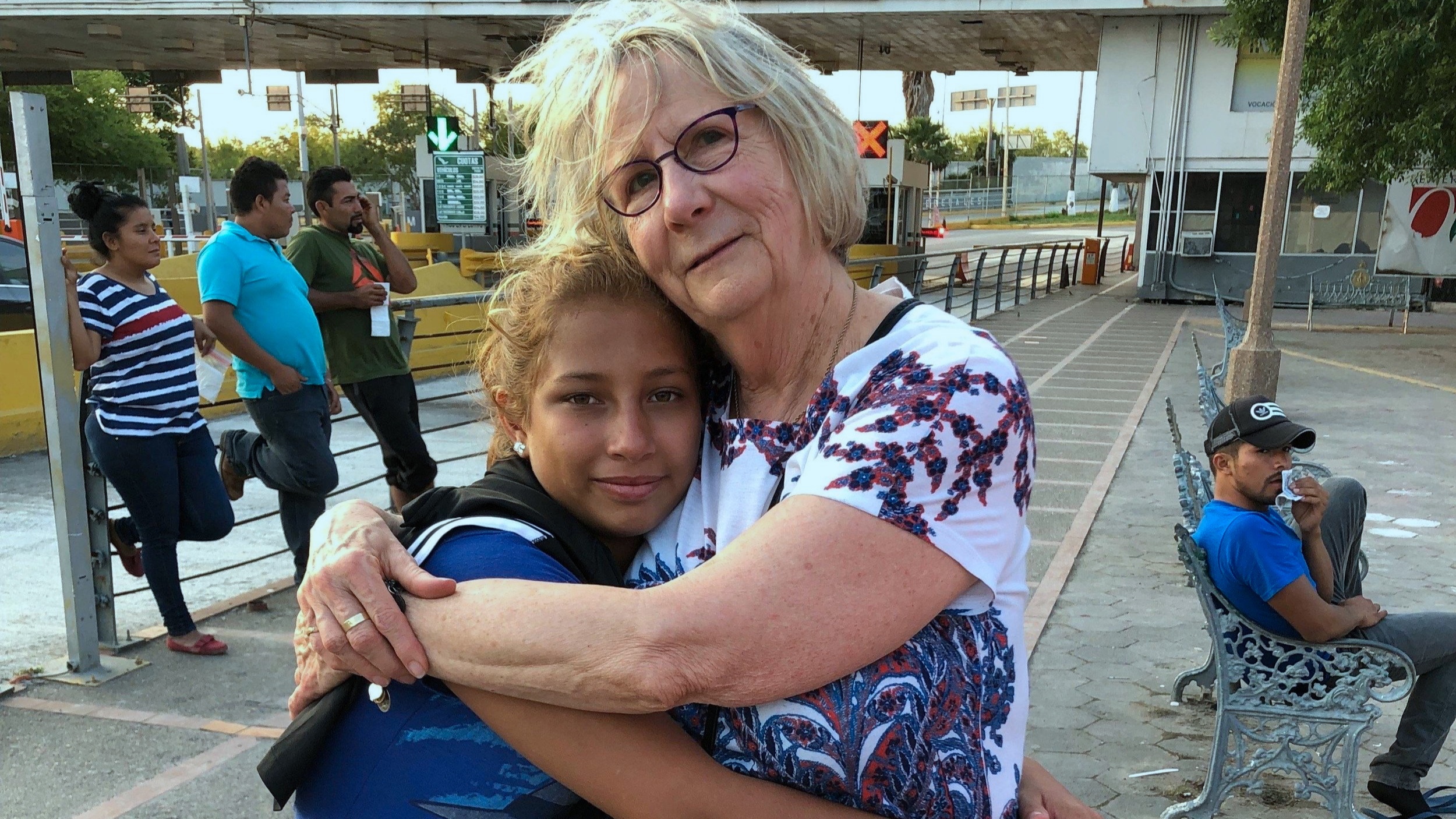 Anne Finch is a grandmother from Austin and an active member of her church. She's has joined forces with Sergio Cordova and Mike Benavides, co-founders of Team Brownsville, a volunteer group that provides food and clothing to lawful asylum-seekers being shunned by the Trump Administration.
Fernando Garcia, director of Border Network for Human Rights, is trying to raise public awareness about a variety of human rights issues along the border: family separation, racial discrimination, and immigrant health and safety.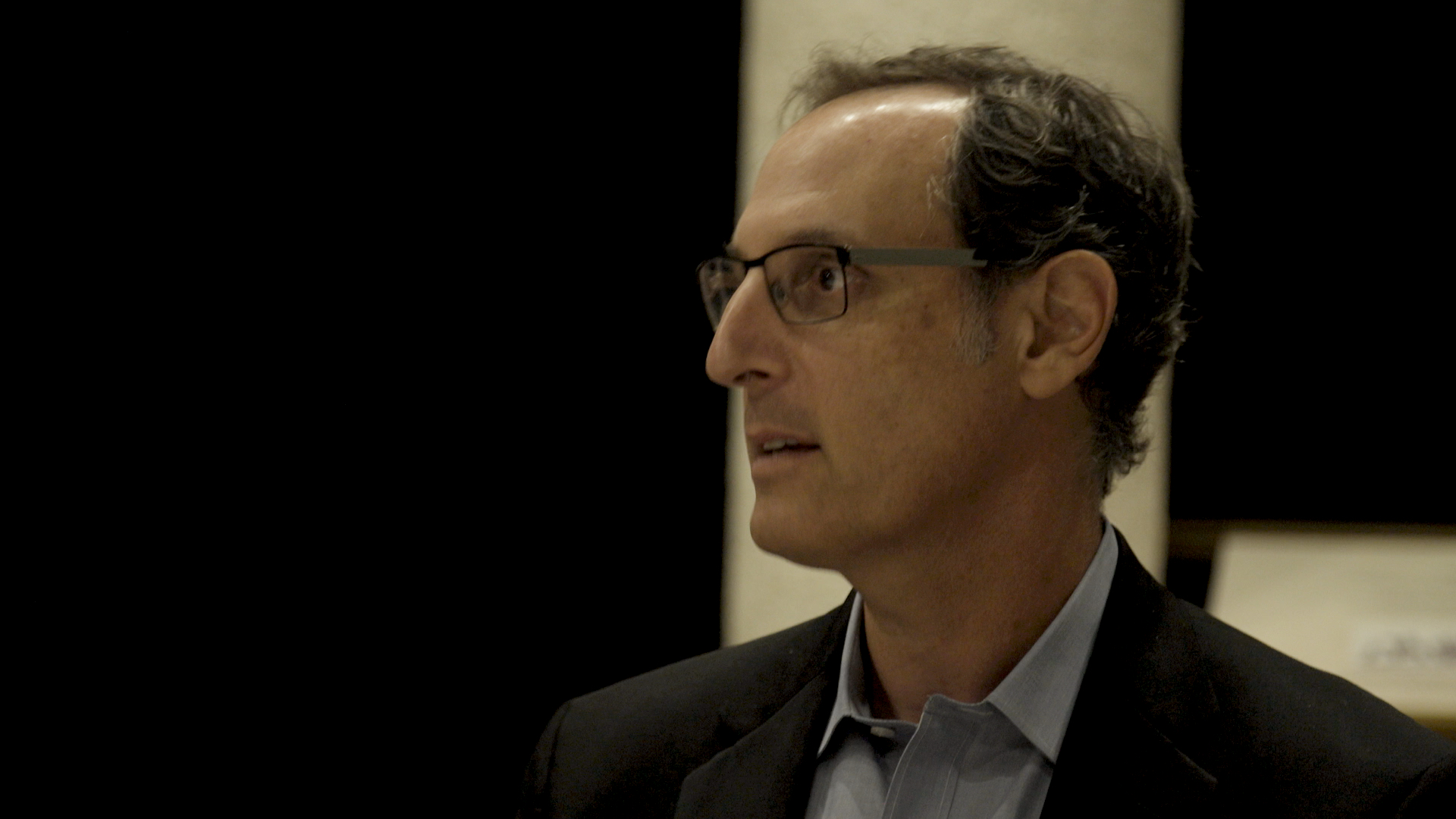 Reverend Daniel Kanter of the First Unitarian Church in Dallas is a founder of the Racial Equity Task Force. Working with Muslim and Jewish religious leaders, the task force is battling against institutionalized white supremacy. His church is where Roe Vs. Wade began — literally — and his congregation has long championed women's rights and LGBTQ+ equality.
Kate Lincoln Goldfinch is an immigration lawyer in Austin who tirelessly provides pro-bono representation to immigrant women and families throughout Texas who are being held in detention centers. She also gives presentations on their legal rights. Kate is a powerful force for justice using her legal skills to help some of the most vulnerable people in the state.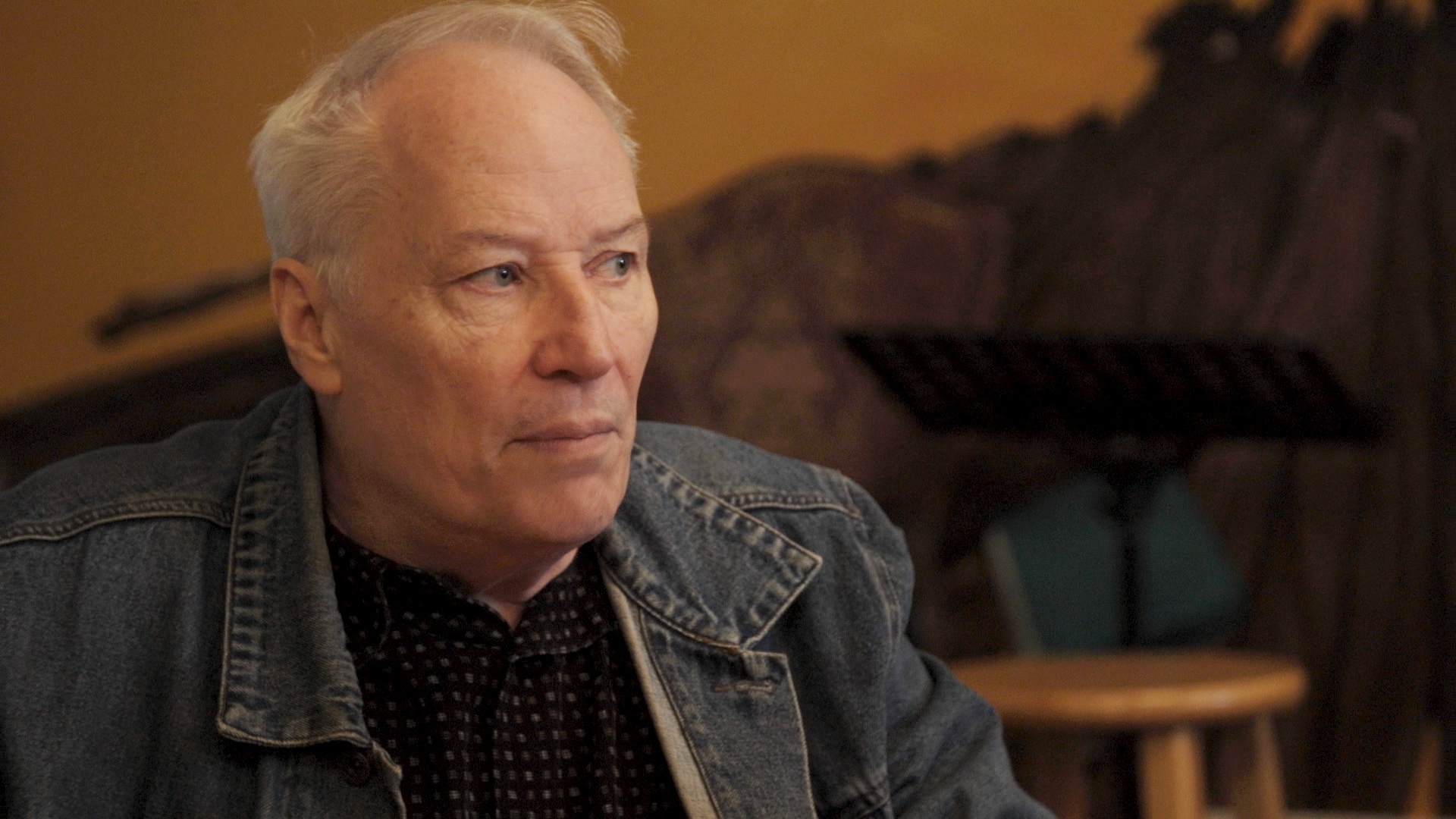 Based in Nacogdoches, Joe Lansdale has written 45 novels and published 30 short story collections. Several of his novels have been adapted into films and television series. Joe's work often deals with some of the darkest episodes in East Texas history, as well as the injustices of the present day: racism, sexism, bigotry, and homophobia. Joe gave us a tour of Nacogdoches and spoke to us at length about how the culture of the place has influenced his art and politics.
'Kind of Blue' is shot in a natural cinéma vérité documentary style
Whether they're politicians or ranchers, activists or lawyers — we have been able to spend time with people and observe their lives, gaining an intimate view of their homes, communities, and workplaces. Traditional sit-down interviews are used sparingly and only when necessary to convey background information.
KIND OF BLUE will also incorporate archival footage from the history of Texas to give viewers a broader perspective of how the state's present conflicts arose from its turbulent past.
KIND OF BLUE (TEASER) 2 MINUTES
CLICK BELOW TO WATCH NOW
KIND OF BLUE (EXTENDED TEASER) 7 MINUTES
CLICK BELOW TO WATCH NOW
KIND OF BLUE (RADIO INTERVIEW) 15 mINUTES
CLICK BELOW TO HEAR INTERVIEW
DIRECTOR | PRODUCER
Kevin Ford has more than 20 years of experience with film and television. His recent directorial work includes THE BOMB, an experimental film about nuclear weapons that was shown at the 2016 Tribeca Film Festival, the 2017 Berlin Film Festival, and the 2018 Nobel Peace Prize Ceremonies in Oslo. Kevin co-produced, shot and edited AMERICAN CHAOS, a documentary about the 2016 presidential election distributed theatrically by Sony Pictures Classics. He co-directed THREE DAYS, a documentary starring Jane's Addiction, which premiered at Slamdance 1999; STONE BARN CASTLE, starring Adrien Brody, which premiered at SXSW in 2015, and BY THE RIVER which was presented by the Austin Film Society in 2017.
PRODUCER
Emily Barclay Ford is a Producer whose work over the past two decades has spanned nearly all realms of visual entertainment: feature films, television series, commercials, and digital media. She served as producer for two of the other films directed by her husband, Kevin Ford, DROWNED and BY THE RIVER, both starring Ellar Coltrane from BOYHOOD. Emily has been one of the main voices behind the scenes always pushing us to go beneath the surface of the characters and stories we are covering.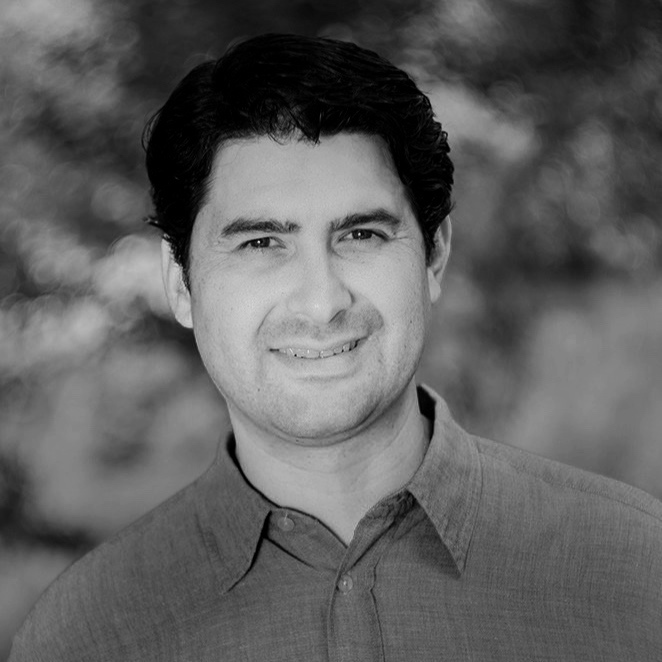 CO-PRODUCER
Christopher Morse is an Austin, Texas filmmaker with a wide range of experience. He was a producer of Kevin Ford's BY THE RIVER, as well as a producer of short films HAPPY VOODOO and PEOPLE FOOD. Christopher has produced and directed projects for GSD&M, McGarrah Jesse, DellEMC, National Instruments, SXSW, Caritas, and Safe Place.
EXECUTIVE PRODUCER
Texas native Richard Linklater — the Oscar-nominated director of SLACKER, DAZED AND CONFUSED, BEFORE SUNRISE, and BOYHOOD, among other films — brings a unique indie sensibility to this project. Linklater's influence can be seen in the diverse ensemble of Texans we have followed along this journey.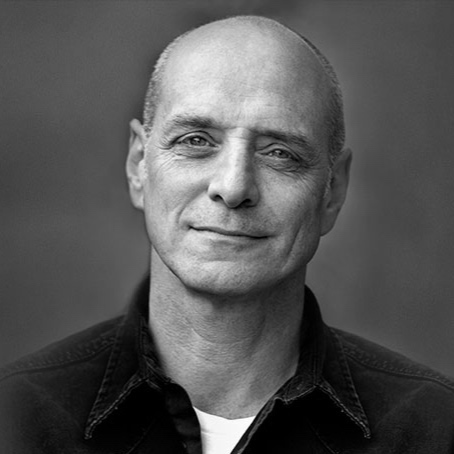 EXECUTIVE PRODUCER
Best-selling author and producer Eric Schlosser (FOOD, INC, THERE WILL BE BLOOD) has pushed us throughout the making of this film to dig deeply for truth — something he does in his books FAST FOOD NATION, REEFER MADNESS, COMMAND AND CONTROL — while always seeking out multiple sides to the stories we uncover.
EXECUTIVE PRODUCER
Jim Stern (EVERY LITTLE STEP, AMERICAN CHAOS) is a self-described 'life-long political junkie' and advocate for political participation. He has produced over 50 films ranging from features to documentaries, bringing a wealth of production experience to the team.
CONTRIBUTE NOW VIA GoFundMe
To date, we have completely financed the production of KIND OF BLUE ourselves, but now we need some help with post-production expenses to help ensure that we can finish in time for an effective release - before next year's election cycle. Please donate anything you can and help us tell the stories of some very amazing people who are proving that individuals can make a difference. Thanks!
Kevin & Emily Ford